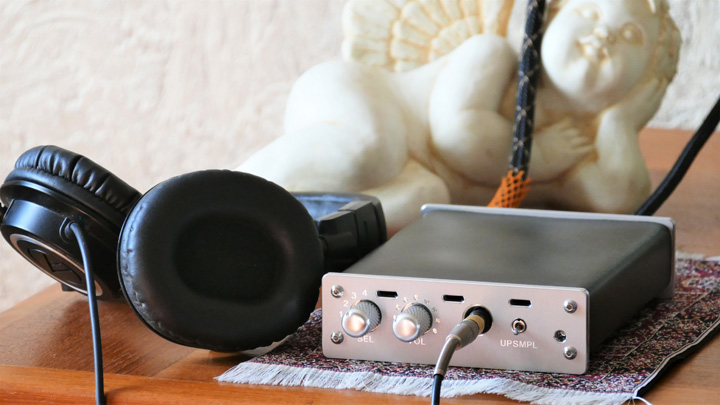 If you like your luxury headphone amp/DAC petite, pretty and potent, Swan Song Audio is listening. Based in Tulsa, Oklahoma this specialty company has built an enviable reputation for itself with an extensive catalog of custom solid state and tube audio components and speakers, ranging from their "portable" Cygnet line of headphone gear up to their Black Swan tube pre and amplifier exotics. My last encounter with their White Swan Class A Headphone Amp/DAC/Pre was a thoroughly satisfying sonic adventure that proved capable of driving my stable of headphones with dynamic conviction and finesse, as well proving a competent line stage preamplifier when so tasked. Head honcho, Tony Crocker prides himself on the extreme quality that his company offers for its high value price tag. Swan Song Audio is an upscale custom house and each product is built to order. Stock options are listed but since every purchaser is unique, features can be designed and built to suit personal requirements.
The sleek, new Swan Song Cygnet ($1,850 US) submitted for review makes the line stage preamp an optional extra, but adds a USB input and upsampling to the feature set. Measuring a mere 5.25″ W x 7.5″ D x 1.5″ H, the Cygnet bills itself as "portable", but don't take that to mean mobile device. It does not run on battery or USB power due to the power requirements of the Class A buffer. The Cygnet instead, plays the diminutive desktop diva and comes with a low noise, medical grade desktop power supply.
The top Cygnet, being a true Swan Song product, is of course customizable. The preamp function is available on demand for an additional $100, and an optional front panel LED level display is available for $150 more with the case height increasing by 3/4 inch to accommodate the extra features. Build quality is immaculately high. The internals are premium and cleanly laid out and the externals boast a lavish, luxury finish, intelligently accomplished. Faceplate and knobs are machined aluminum, fasteners are Allen hardware, and the case eschews the common brushed metal for an aesthetically elegant, satin leather wrap. The Cygnet, like its White Swan compatriot, ships in a pro molded travel case.
The front panel is logically configured, with a selector switch offering access to the four inputs and a volume control located on the left side, a 1/4" headphone jack centrally situated and the up-sampling toggle and blue power indicator light on the right. The top has three ventilation slots for dissipation of heat generated by the Class A device. The rear panel, left to right, has a power toggle switch, USB A input, cut switch to accommodate headphones of different efficiency, two optical inputs and a coax input. An additional ventilation spot is found on the top of the rear panel.