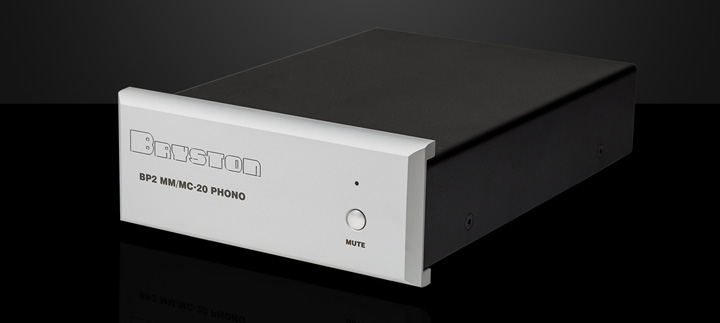 Bryston, the Canadian high audio manufacturer who has been around for decades, has thrived with a loyal customer base because they do many things that just make sense. They are engineering driven, refusing to chase fads and trends, and price their gear very fairly. Their products are made in North America, with a build quality competitors should envy, with legendary reliability, backed by 20 year warranties on many products. Forget model churn, or marketing flash, you won't find it here.
The company has footholds in both the pro and consumer audio markets, which should be seen as a huge positive. Recently, Bryston has fleshed out their product line to include virtually every category, including power conditioners, passive and active speakers, subwoofers, cables, along with their long time offerings in amplification. The last piece of the puzzle was designing and manufacturing analog playback gear, including a turntable and stand alone phono stages.
This brings us to the subject of this review, the BP-2 MM/MC phono preamplifier. The unit sells for $1750 US and must be connected to an outboard power supply. Bryston sent along their PS-3 external supply, which retails for $1000 US. They have a similar footprint, so they look like two of a perfect pair. Bryston says that owners of the Bryston MPS-2, the discrete power supply used to power the BP-26 preamp, will not need the PS-3. The MPS-2 will power their outboard phono stages as well.
Spinning vinyl on a high end system in 2018 earns you an audiophile badge, even with the proliferation of high resolution digital sources. There are a number of reasons for this including questionable digital mastering, the tidal wave of vinyl reissues, many of exceptional quality, and the notion that digital can never truly capture the spirit of music recorded to tape. On the flip side, there are many vinyl reissues produced from digital files, which is seen as a compromise at best, and exploitation, at the worst. Interestingly, there has never been more affordable, high quality vinyl playback gear available to those who prefer to spin the black circle.
When Bryston designed the BP-2 phono preamp, they did so with their usual modus operandi, using solid engineering, and prioritizing sonic performance. Flashy looks, or fashionable features are not part of the plan. In fact, the BP-2 and PS-3 are beautifully built, and exude class. Both are available with either silver or black faceplates.
The BP-2 is designed around a discrete Class A output stage, and Bryston claims their RIAA equalization is extremely accurate. It offers enough configurable options that should make it compatible with most cartridges on the market. Bryston says their ultimate goal was to make sure the delicate, low voltage outputs from cartridges were rendered with ultra low noise and distortion, for a better listening experience.