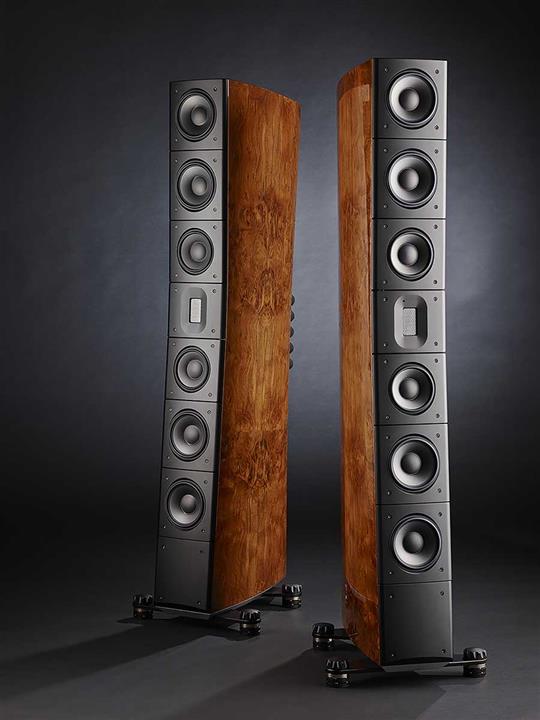 Raidho Acoustics has just revealed an incredible new TD4.2 loudspeaker (€100,000 or €125,000 per pair, depending on finish).   Positioned just below the company's flagship TD4.8 model, the TD4.2 uses much of the same technology found in its larger, more expensive brother.  The new speaker uses the company's new Tantalum-Diamond drivers along with an updated version of their ribbon tweeter and an improved cabinet.
Raidho says that adding a Tantalum coating to the company's Diamond drivers results in a five-layer cone that's even stiffer and has higher levels of inner damping. Also featuring an upgraded magnet system, a new SD cap and a better voice coil, the new drivers give the TD4.2 the sonic qualities of the Raidho's TD4.8 but in a smaller package. The speaker's tweeter has a more powerful magnet system, increasing its sensitivity, and the internals of the cabinet have also been improved, resulting in deeper bass and, according to Raidho, "a sound that is more natural while providing a huge soundstage."
Raidho will debut the TD4.2 in April at the AXPONA show outside Chicago.  We can't wait to hear it!