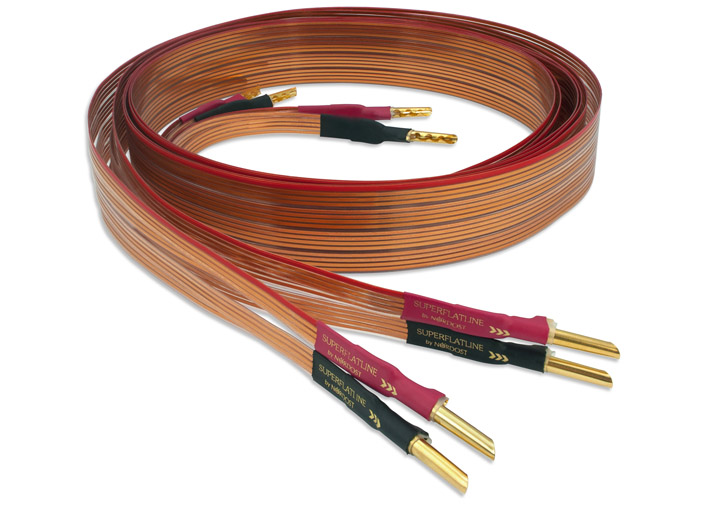 Nordost has just reintroduced a true Nordost classic, the SuperFlatline Speaker Cable. SuperFlatline was one of the original cable options that put Nordost on the map. Easily distinguishable by its trademark, flat design, SuperFlatline quickly became known throughout the industry as one of the most respected high end speaker cables, offering an unmatched performance level at its price point. This highly sought after product offers detail, clarity, and purity throughout the whole frequency spectrum, from subsonic lows to ultrasonic highs. Now, due to popular demand, Nordost's SuperFlatline cable is back!
Nordost's SuperFlatline Speaker Cable consists of 16, 23 AWG, solid core, flat, rectangular copper conductors. The flat geometry of this cable not only increases signal transfer speed, but also makes it possible to run lengths under carpets for easy and discreet installation. Additionally, SuperFlatline employs an innovative precision FEP extrusion process, which lowers the capacitance and increases the bandwidth of the cable dramatically, enhancing accuracy in signal transfer.
The SuperFlateline Speaker Cable starts at $299 for a 2 meter pair; additional paired 1 meter increments are $100.
For more info, check out www.nordost.com.