ELAC Speakers

ELAC is best known for its speakers and the new VELA FS 409 (€6380) is a striking new model featuring a trapezoid shape, a JET 5 tweeter and faceted aluminum drivers. Next down in the VELA range is a smaller floorstander, the FS 407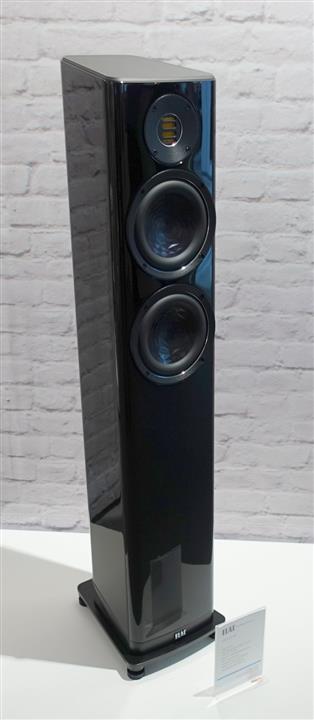 and finally the standmounted VELA FS 403.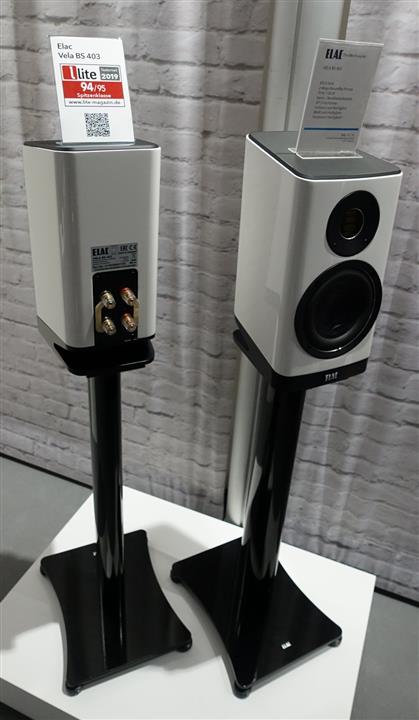 But the top of the line for ELAC is the stunning Concentro ($70,000), shown here in black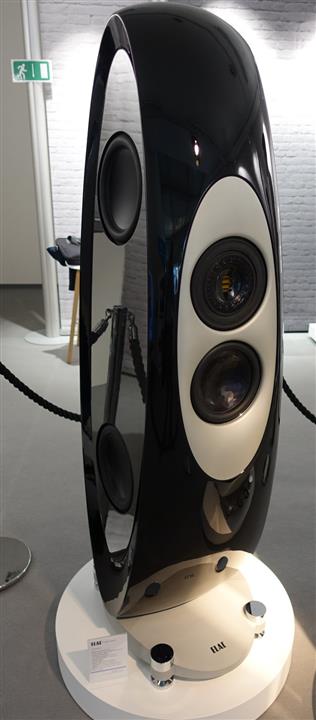 and its smaller brother, the Concentro M in white.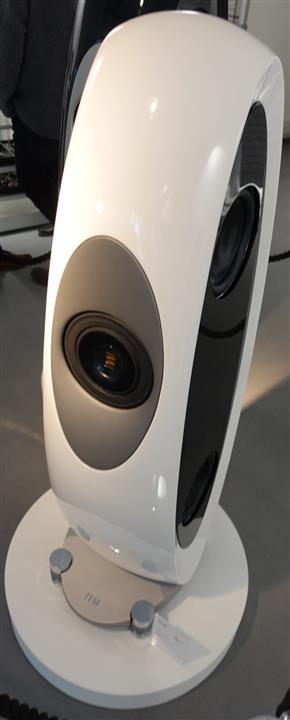 Not new, but head turners anyway.
New at the show is the Carina line of inexpensive speakers from ELAC. An aluminum base with a down firing port and elegant curves make Carina a visual standout. A JET folded tweeter is paired with aluminum membraned drivers for a smooth accurate sound. Prices are €999 for the Carina FS 247.4 shown in the sound room,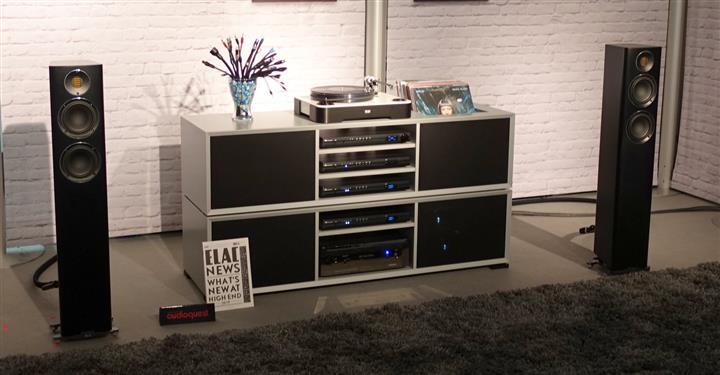 €499 for the Carina BS 243.4 and €849 for the Carina CC 241.4, shown here behind glass.
The brains behind ELAC speakers is Andrew Jones, seen here with ELAC's new NAVIS BOOKSHELF active streaming speakers ($2000).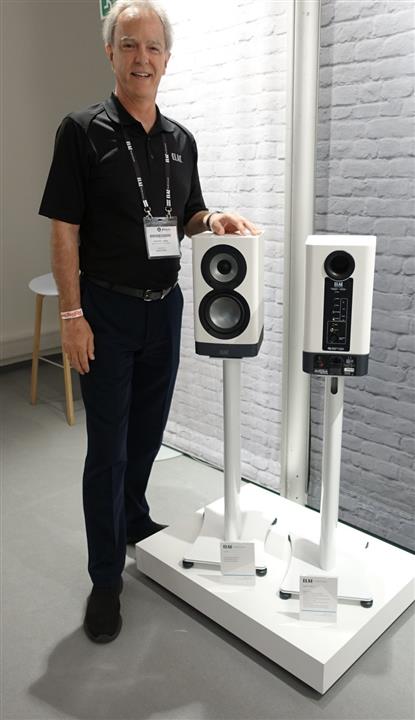 The three separate amps for the three drivers provide a total of 300 watts of power. You can connect using regular low level cables (balanced or unbalanced) or wirelessly via ELAC's Discovery Connect Wireless Transmitter for Discovery, Spotify Connect, Bluetooth, AirPlay and Roon.
Munich Itself
Arriving a day early in Munich, I explored the city by way of 27,030 steps.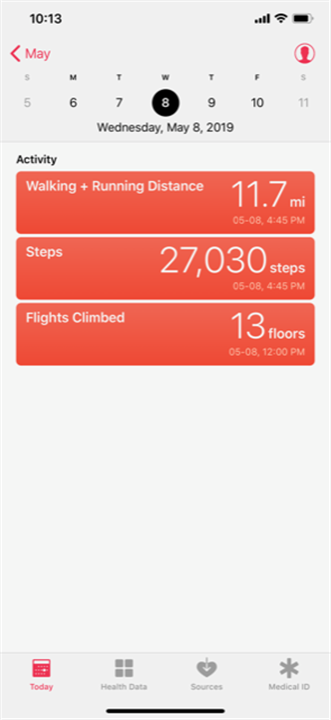 Quite a few of those were inside the Design Museum (Die Neue Sammlung).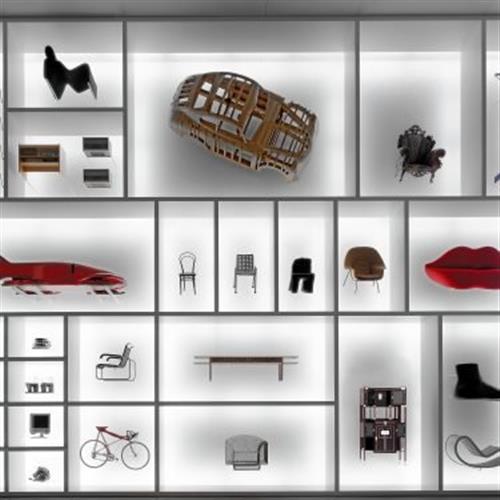 I thought you might like to see a sampling. This Brionvega radiogram, or Stereocombination was designed by the Italian pair of Achille Castiglioni and Pier Giacomo Castiglioni in 1966.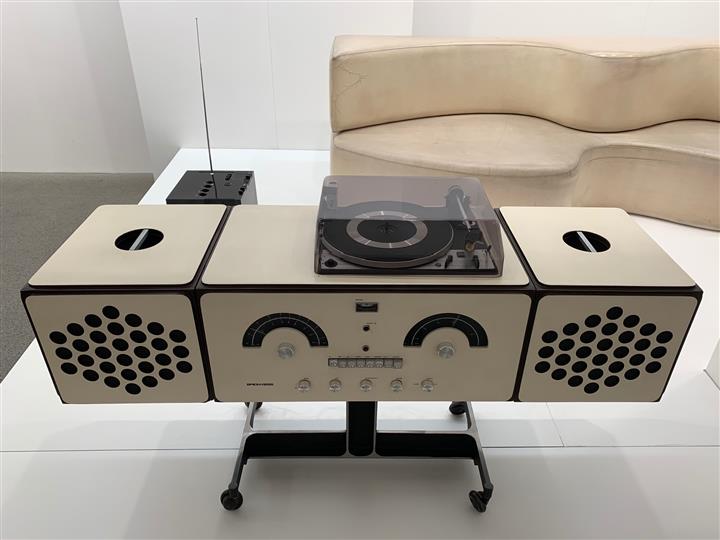 This HiFi-Anlage TS45, TG502/504, L450 combination appeared two years earlier, from Germany's Braun. Very cool.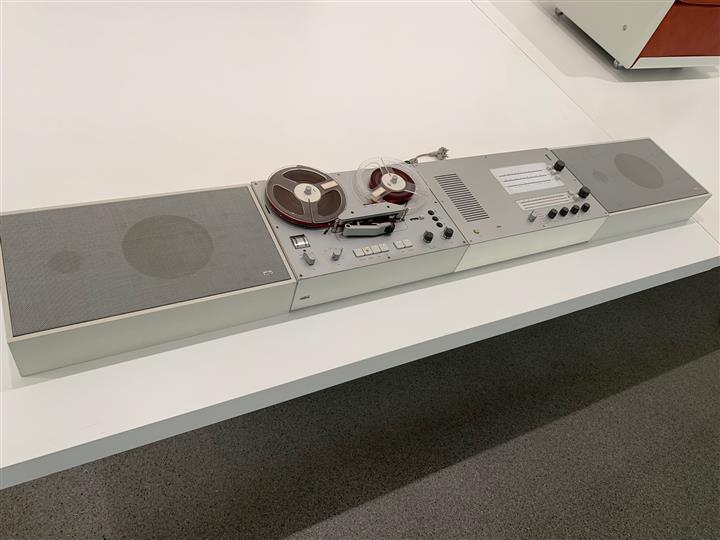 TS45 etc. Vision 2000 combines an early Philips Stereo Cassette Recorder and a delightful Rosita Stereo Receiver designed by Thilo Oerke in 1971.
And you just have to love these robots!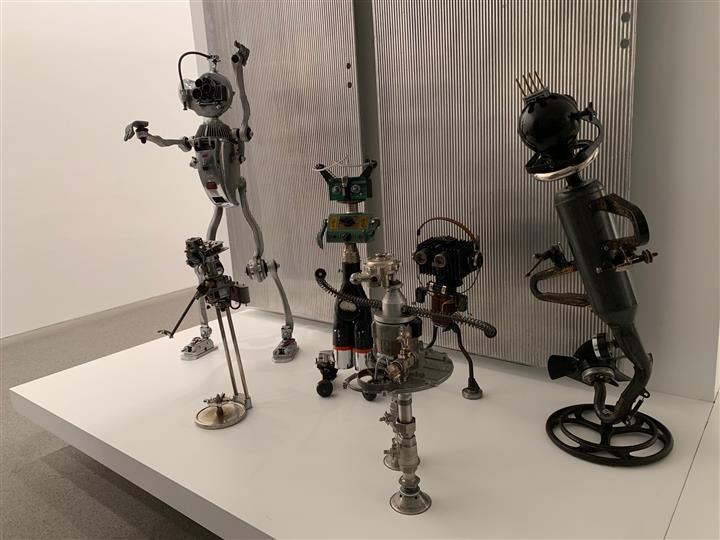 Upstairs in the same building is the Pinakothek Museum of Modern Art,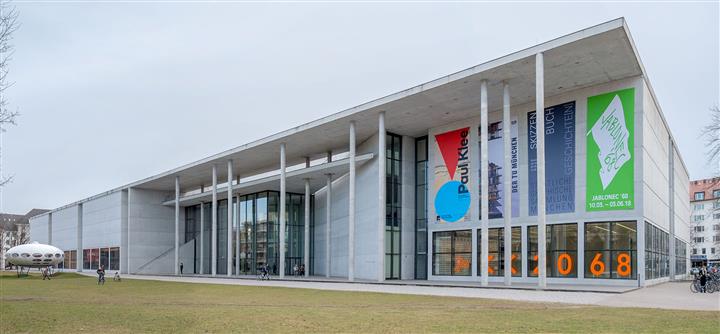 and here's a small sample of its collection. The picture of a $12 sneaker is by Andy Warhol.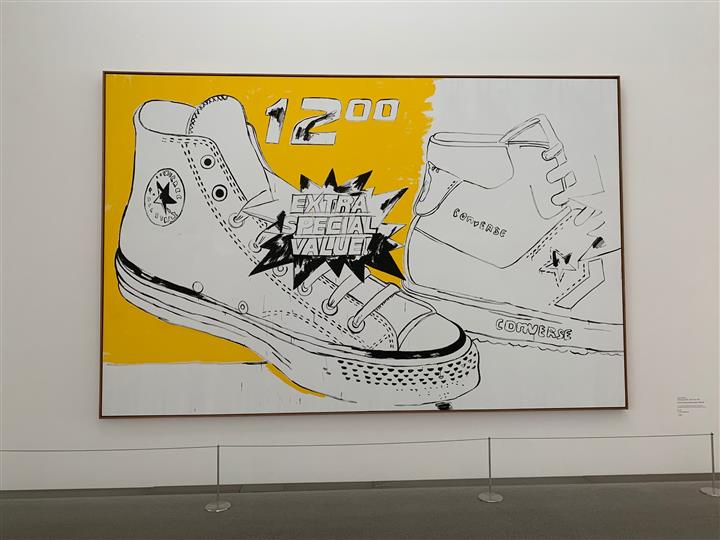 Oskar Schlemmer's Tanzerin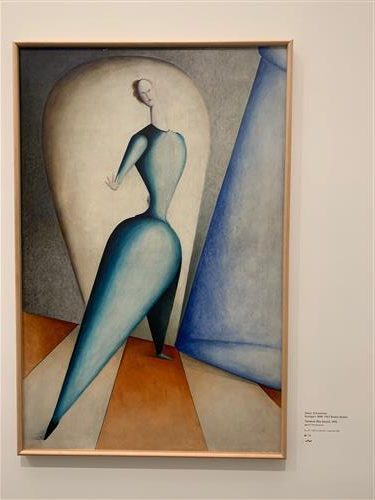 dates from 1922. I was quite taken by Picasso's The Painter and His Model (1963)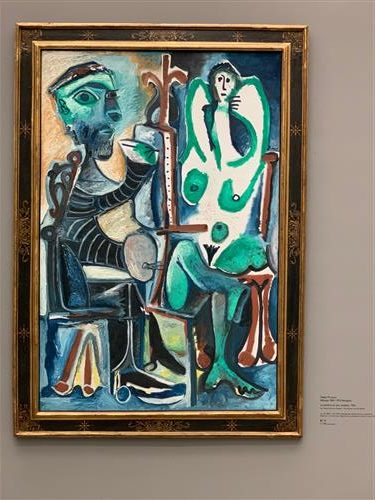 and this Kandinsky abstract.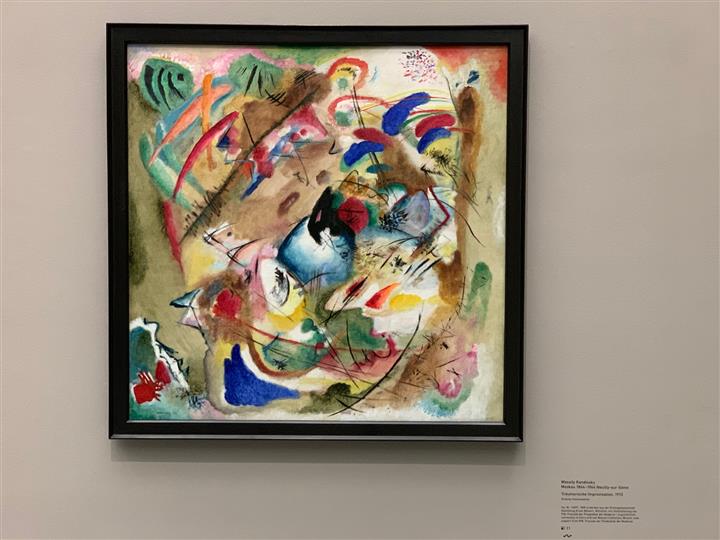 But my favorite is this 1910 composition Nature Morte aux Geraniums by Matisse.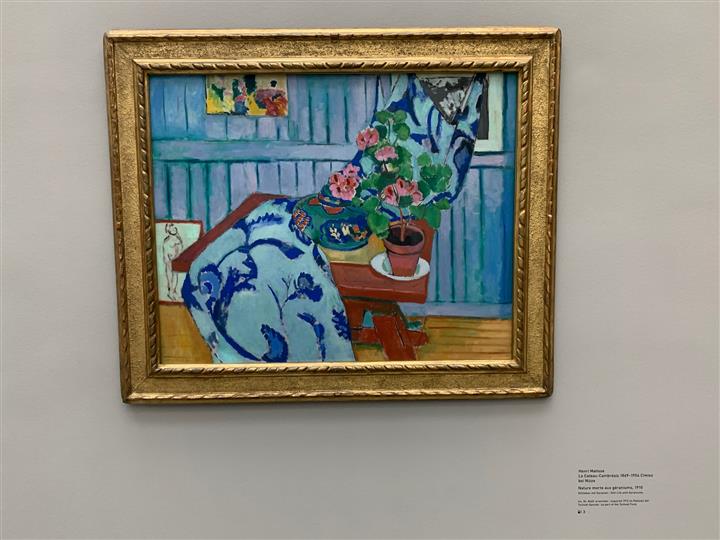 Munich has its share of very fine restaurants. One of the HIGH END exhibitors kindly invited me to join them for six course dinner at the Michelin starred restaurant Acquarello,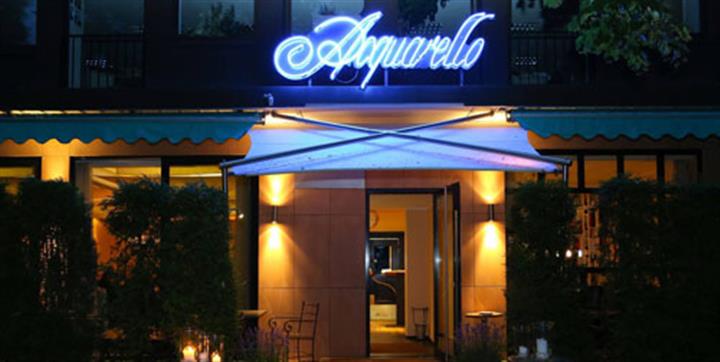 along with their distributors and my colleagues from the audio press. The meal lasted over five hours, and each course seemed to involve foam.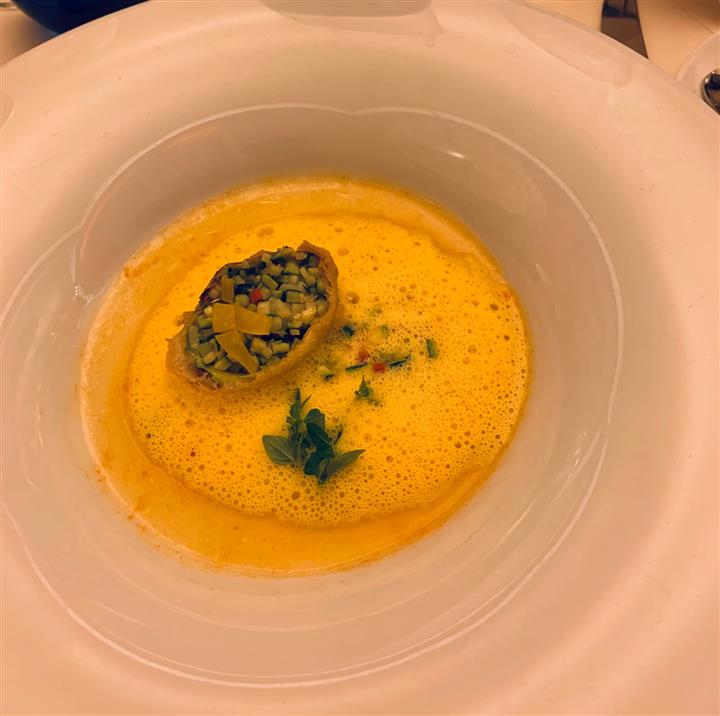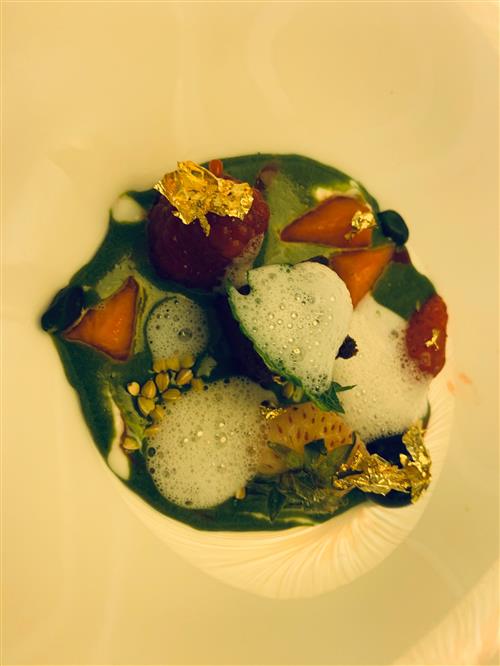 It was fabulous. A personal highlight. I sat next to the delightful Daniel Jacques of Audio Plus and Plurison, now both part of the Focal group. My apologies to Daniel. Maybe because of my intake of alcohol, I kept calling him Jacques, and he kept calling me Alvin in return.
Munich is a beautiful city, full of what look like old buildings. Here is the New City Hall.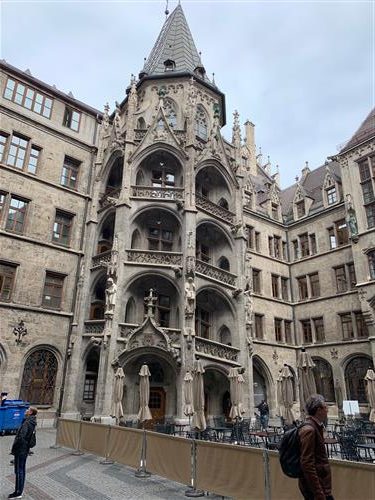 But in fact, 90% of the city centre was destroyed in World War II and what we see today are reconstructions of the glory that came before. Munich is famous for its beer but since I don't drink beer, I'll show you what I was drinking. Damn good coffee.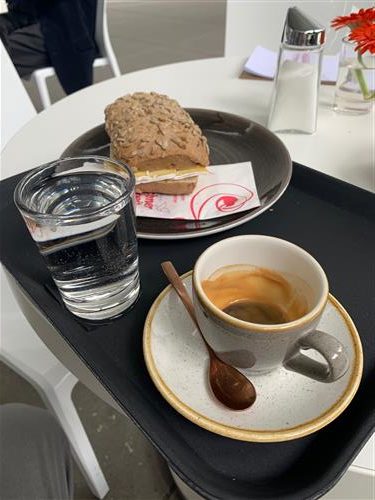 I found this strange sculpture on the street downtown. Your guess is as good as mine.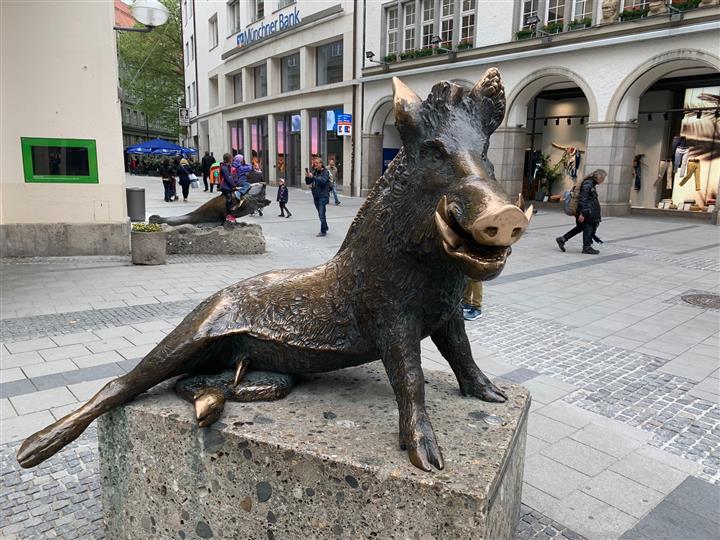 Although I don't drink beer (my poison is scotch) no trip to Munich is complete without a Biergärten so here you go.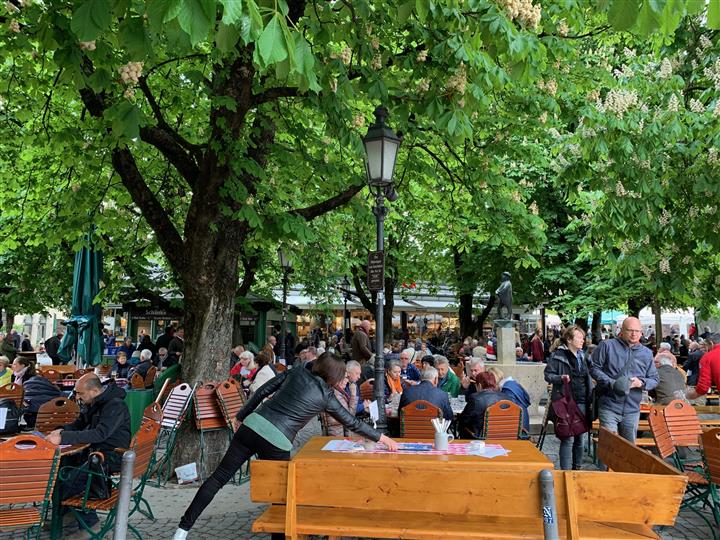 Outside the Old City Hall (newer than the New City Hall) is this statue of Juliet (without her Romeo) which, I am told, you are supposed to embrace if you want to get lucky.