PMC Loudspeakers – Kind of Blue – Sketches of Spain – Dolby Atmos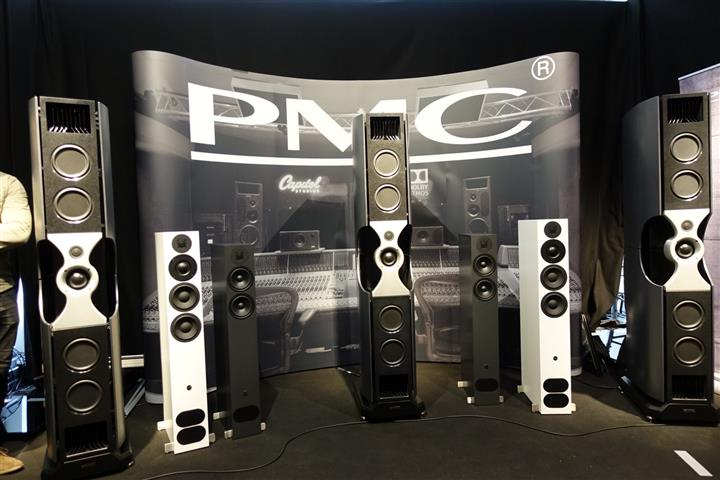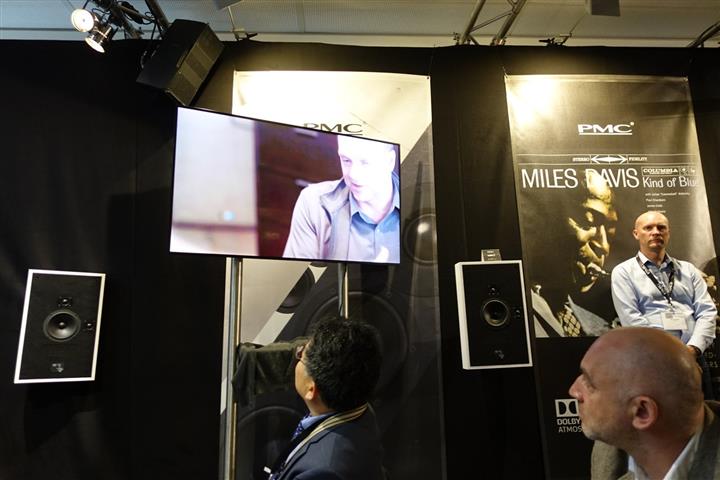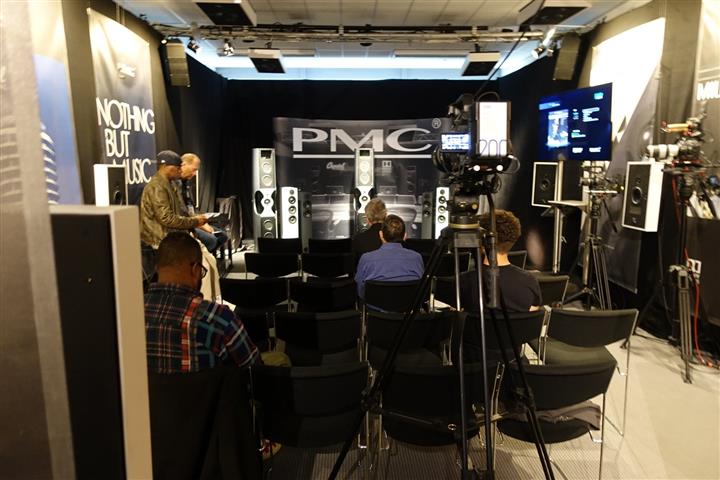 This was perhaps the surprise of the show. PMC Loudspeakers, a UK company known for its professional and consumer active speakers, gained access to the original master tapes of the seminal Miles Davis recordings, and through an amazing process have remixed a Dolby Atmos version of unsurpassed and in fact never before heard distinction.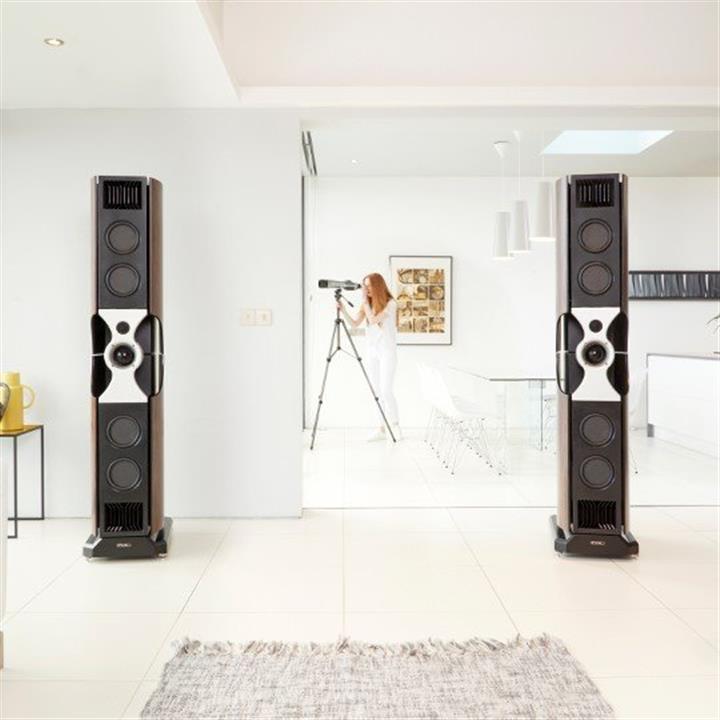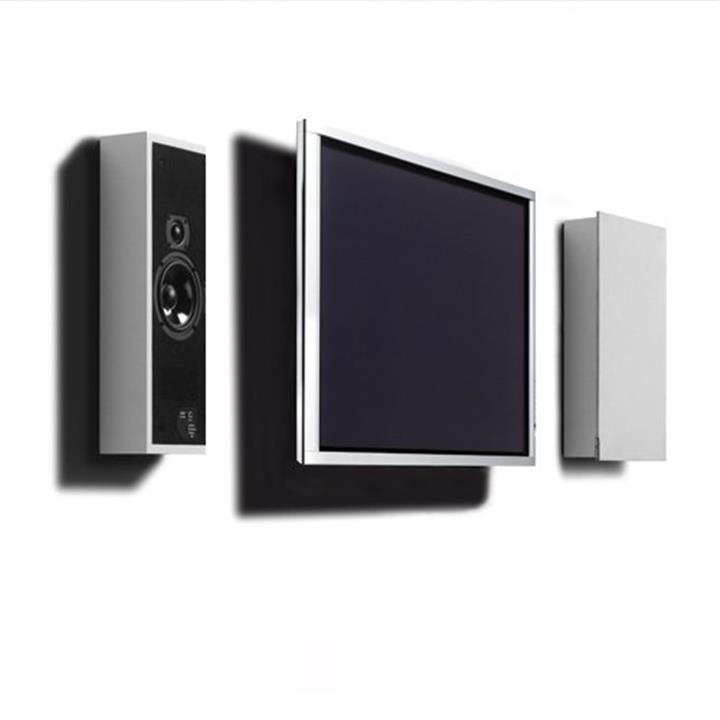 Kind of Blue was recorded on three tracks in 1959, and both the studio performance and the analog recording were of superlative quality. But we have never before had access to that recorded quality because of wow and flutter on the master tapes. PMC and the engineers at Capital Studios in LA were able to replay the master tapes without the flutter, which has been a feature of every release of Kind of Blue so far by using the latest digital techniques, through PMC's top of the line fact fenestria speakers. This excellent sounding room, Studio C, was then miked to capture the ambient sound to the sides and rear of the room, and compiled with the primary channels to produce a 10 channel Dolby Atmos mix.
PMC set up a room at the Munich show to replay this mix, featuring a similar configuration to the LA studio, with PMC fact fenestria speakers and an array of PMC Wafer on-wall speakers for surround and height channels and a selection of its professional subwoofers. Members of the press were invited to listen extensively to the results and to chat with the engineers involved and Miles Davis' son Erin Davis and nephew Vince Wiburn, who together with Erin's sister Cheryl Davis manage Miles Davis' estate and keep his legacy alive. We heard the Atmos mix compared to the stereo mix, and to previously available mixes so that we could assess the quality of the studio remix. Let me say this was flat out sensational stuff. The clarity, pitch stability, detail and imaging pay testament not only to the PMC and Capital Studios engineers, but also of course to the original recording engineers and the amazing musicians who put this all together. I was stunned, but I was not alone – so were all the other invitees. Perhaps more to the point so were Vince and Erin, who appeared in the amazing documentary "Birth of the Cool" which I saw at the Hot Docs Festival in Toronto a few weeks earlier. I didn't know it at the time, but the family was in the audience at Hot Docs!
So why is this so important? After all, you can't buy this Dolby Atmos recording today. The answer is that Kind of Blue is not only the best-selling jazz album of all time, it also deserves to be. And yet we have never heard it free of flutter, and that makes an appreciable difference. And without question this multi-channel mix adds a great deal over the standard stereo mix in terms of ambiance and realism. So this is the best of the best. Sketches of Spain comes through equally well, maybe better.
If you are looking for large speakers, take a listen to PMC's fact fenestria. Regardless of material, this was one of the best sounding rooms in Munich. I congratulate everyone involved for taking on such a complex project. I hope they will continue their work on the Miles Davis Master tapes, and that Sony Music will be persuaded to release the new mix in Stereo, Multichannel and Dolby Atmos versions so everyone can hear just how great these sessions were. I'd buy them again.
AVID HIFI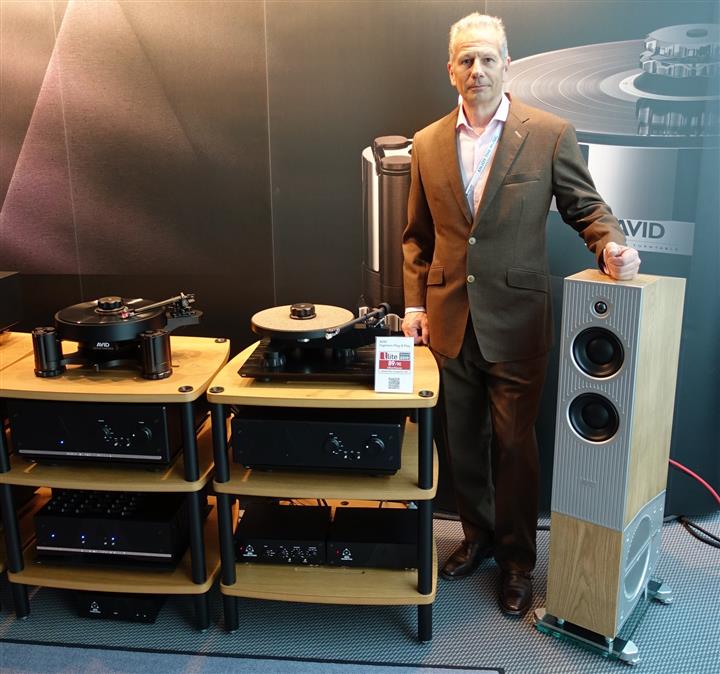 Conrad Mas has developed turntable manufacturer AVID, based just outside Cambridge in England, into a full range manufacturer offering speakers and electronics as well as a full line of advanced turntables. AVID is growing steadily in a tough market. Conrad is standing next to the inexpensive INGENIUM Plug & Play turntable ($1699) and its bigger brother, the ACUTUS turntable. In the rack below the INGENIUM you will see an INTEGRA Integrated Amp and a PULSARE II Phone stage with power supply. The new INTEGRA offers 110wpc into 8 ohms and includes a MC/MM phono amp module borrowed from the PELLAR.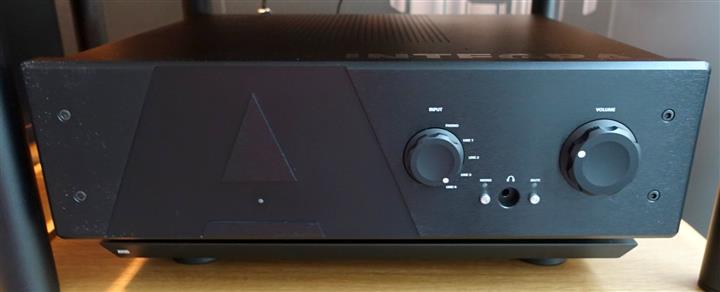 It is a lower cost derivative of the SIGSUM Integrated which has bigger power supplies and a more refined phono section. Here is a CELSIUS Preamp and a CELSIUS Power Amp with dedicated Power Supply.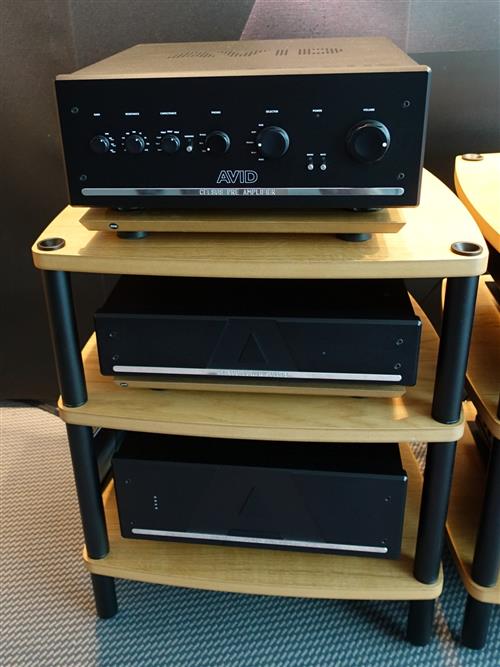 The new AVID EVO TWO speaker is a 3 way with a 28 mm soft dome tweeter, a 152 mm titanium bass midrange driver and a 254mm piston bass driver, weighing a considerable 80 kg each.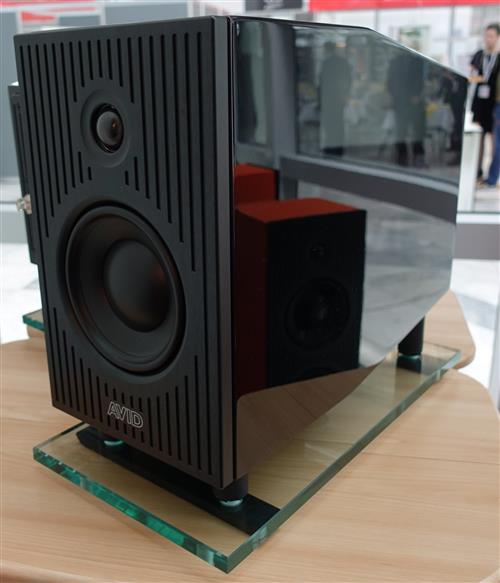 EVO THREE (2.5 way, 60 kg) and EVO FOUR (2 way, 15 kg) sit below the EVO two in the new range. AVID's Tuned Mass Damping technology redirects unwanted parasitic vibrations away from the drive units to internal decoupled masses which dissipate the energy harmlessly inside the cabinet, while downward firing ports minimize room interaction. AVID has a new low output moving coil cartridge designed from the ground up. The Ruby Reference (£6000)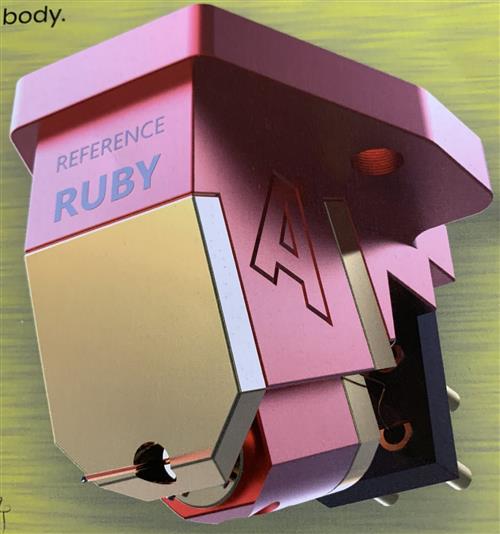 has a solid ruby cantilever, a modified micro-ridge diamond stylus profile in an inhouse designed and manufactured body. This is the first in a range of three cartridges from AVID – look out for an aluminum Cantilever in the IONIC and a Boron cantilever in the BORON.
T+A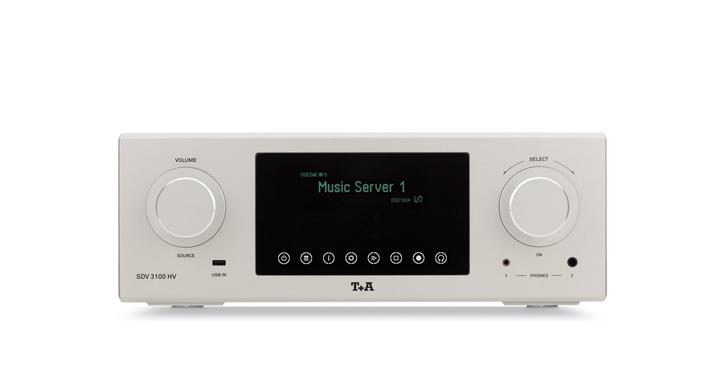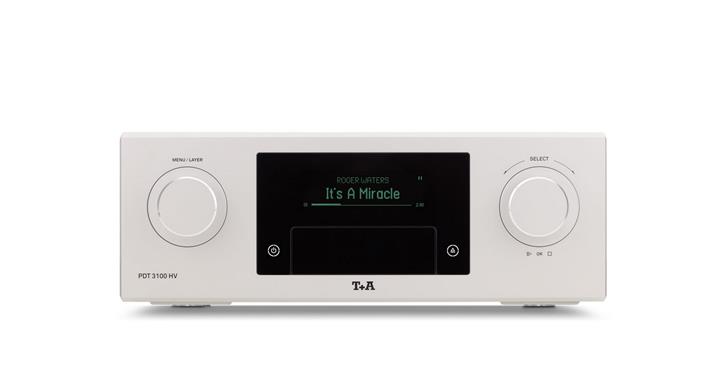 T+A stands for, wait for it, Theory and Application. I've long been a fan of this German company's thoroughgoing engineering and innovative solutions. Which other DAC manufacturer provides two entirely separate optimized paths for PCM and DSD signals in their products? They claim to offer "long product cycles, exceptional service life and extensive upgrade facilities". As a consumer, that's good news indeed. The new SDV 3100 HV Reference Streaming DAC Preamp is beautifully laid out inside and out, with front panel sockets for USB input and small and large headphone sockets. The analog volume control is relay controlled. The DAC can accept DSD data directly from the partnering PDT 3100 HV transport via a newly developed bus – IPA Link – which offers ultra-high resolution. Full streaming options are offered including Bluetooth, plus FM, DAB and Internet Radio. The DAC is also available with a simplified preamp section as the SD 3100 HV. The PDT 3100 HV transport has a new decoder/drive mechanism housed in a heavy sub-chassis machined from solid metal. The PCM DAC path accepts data up to 768/32, and the DSD DAC up to DSD 1024. Lothar Wiemann posed by an open SDV 3100 HV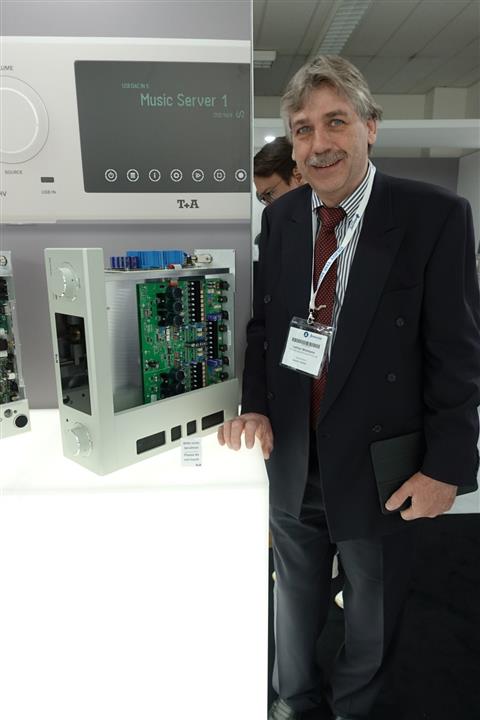 and I've captured some extra images of the insides of these units so you can see how they are constructed.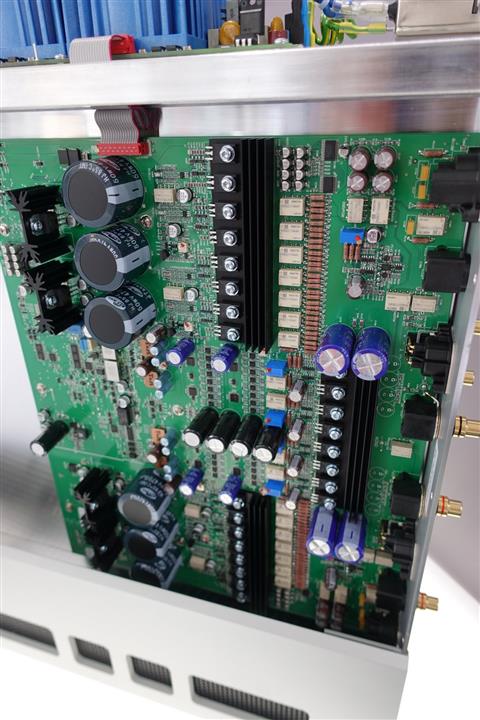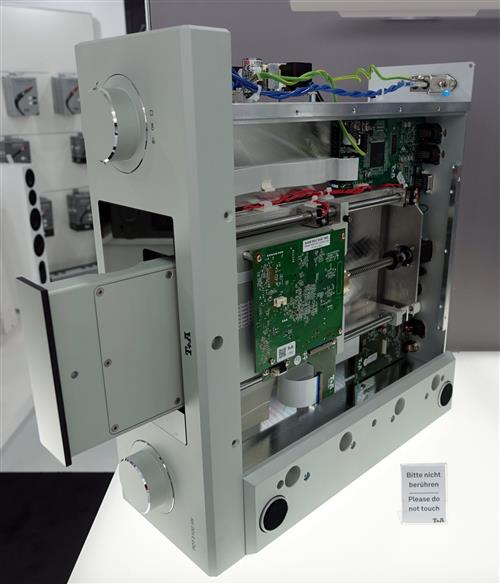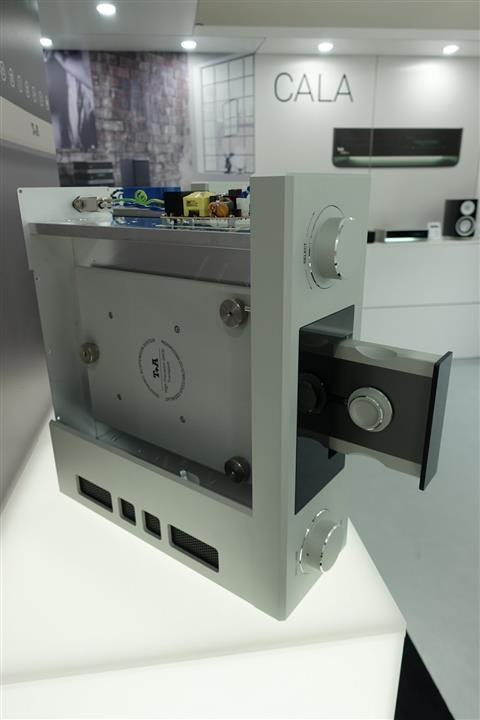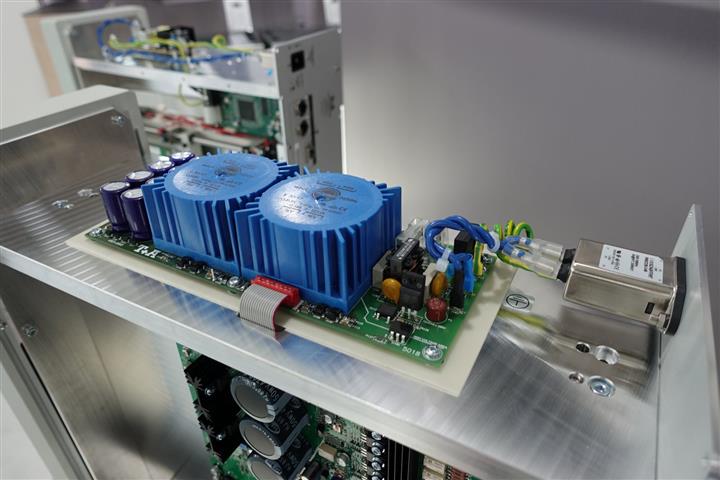 Even the rear panels are impressive.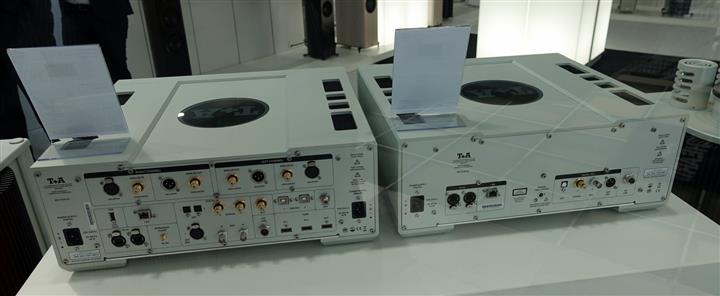 Prices run $35,000 for the SD 3100 HV, $37,500 for the SDV 3100 HV and $22,500 for the PDT 3100 HV.
Nordost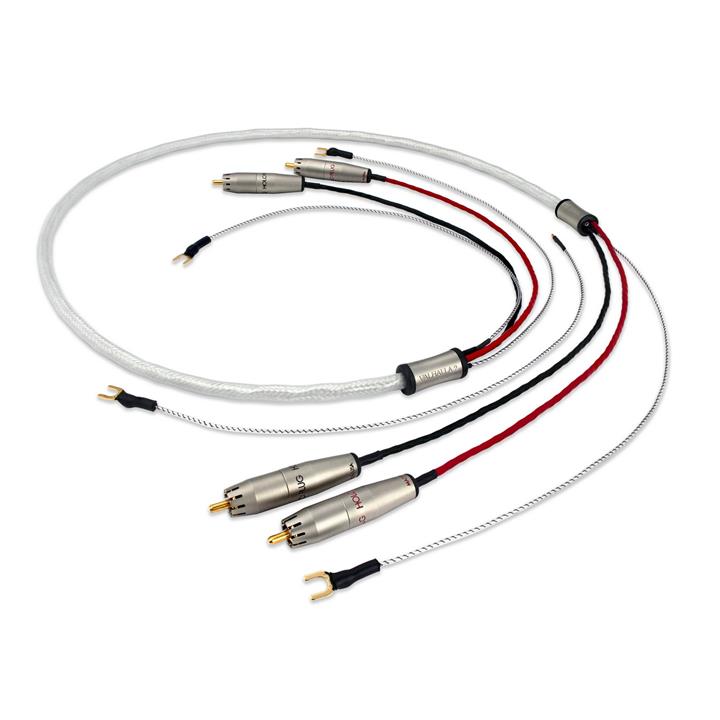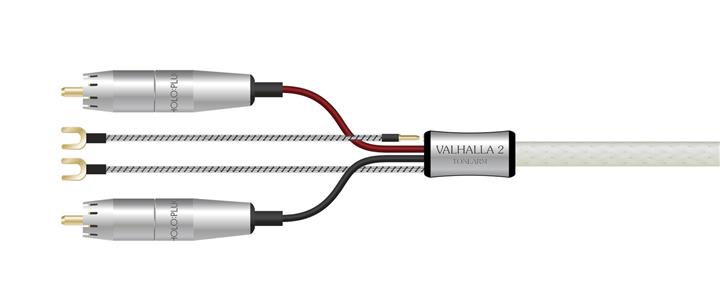 There is a new Valhalla 2 Cable that I won't be testing – it's a Tonearm Cable, and my recent downsizing meant saying goodbye to my Linn Sondek LP12 of 1980 vintage. But for those looking for the very best, Nordost Tonearm Cable+, like other Valhalla 2 cables, is cut to certain mechanically tuned lengths. $4999 for 1.25m, and $625 for each additional half meter. It uses four silver-plated, eight-nines OFC conductors arranged in a twisted pair design to create a left and right channel. Each channel is then wrapped in a silver braided shield. The conductors use Nordost's Dual-Mono Filament technology to reduce insultation conduct by 85%. A separately shielded silver-plated bond wire, wrapped in Micro Mono-Filament is added to enhance performance and minimize noise. Two detachable ground whips connect if needed to the cable's shielding – some experimentation will indicate the best setup for each combination of components in your system. Your cable can be fitted with HOLO:PLUG Straight or 90° low mass 5-pin DIN, RCA or XLR connectors. Whips and bond wire are terminated with gold-plated 5mm spades.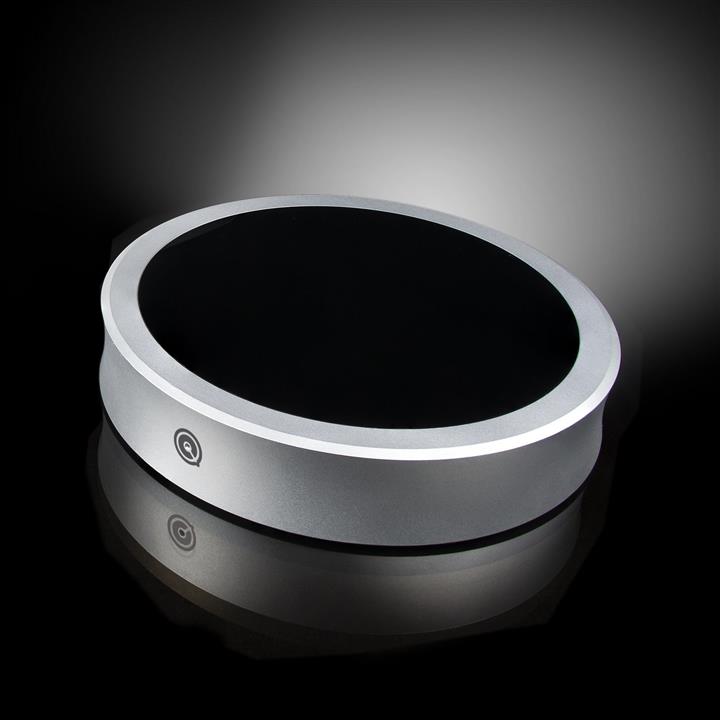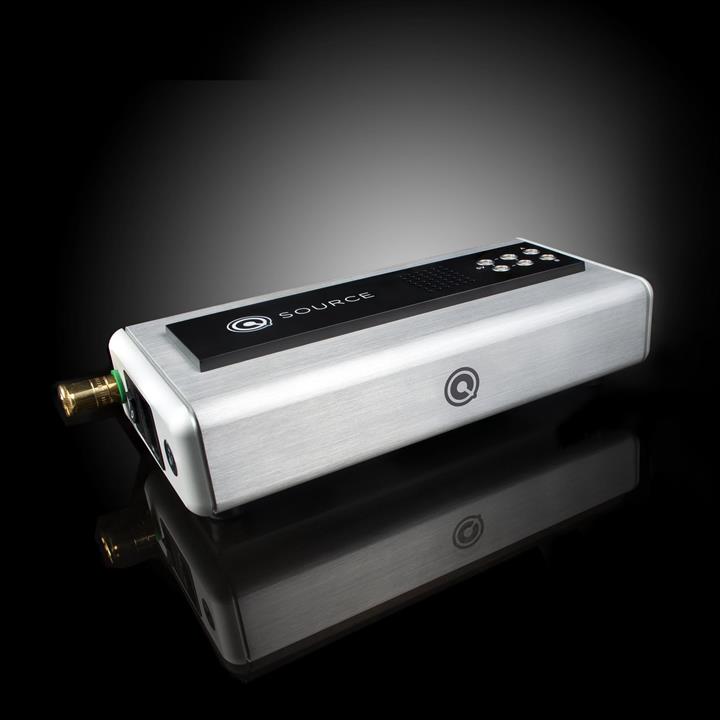 Also appearing for the first time were two new components in the QRT range of power products. I saw the QPOINT Resonance Synchronizer ($749) and the QSOURCE ($2499) linear power supply. According to Nordost, every component in a sound system has several individually resonating parts inside. When they oscillate concurrently but not in unison, they become a source of electrical noise, leading to smeared sound. QPOINT sits on top of or under each major component and is designed to eliminate this noise and remove the smearing by emitting a subtle field which manipulates the local electromechanical resonances. Two modes are offered which you can switch between to optimize for each component. You can power these devices with the supplied wall wart plug, or you can use the new QSOURCE linear power supply which offers a superior power supply to your QPOINTs through the QSOURCE DC cables ($259 for 1m, $50 for each additional half meter) and to any other component in your system that you currently drive from a wall wart. QSOURCE uses a top of the line transformer with a unique circuit to convert AC to DC, followed by a QRT module to remove electrical anomalies and noise artifacts. Two outputs offer 9V, 12V or 19V and 12V, 19V or 24V respectively to match your DC driven electronics, and there are four 5V outputs dedicated for QPOINT connections. If I hadn't heard the difference the QSOURCE makes to the performance of the QPOINT I would not have believed it. I'd like to try these at home to see what effect QPOINT and QSOURCE have in my reference system.
Silbatone Acoustic, Western Electric and G.I.P. Laboratory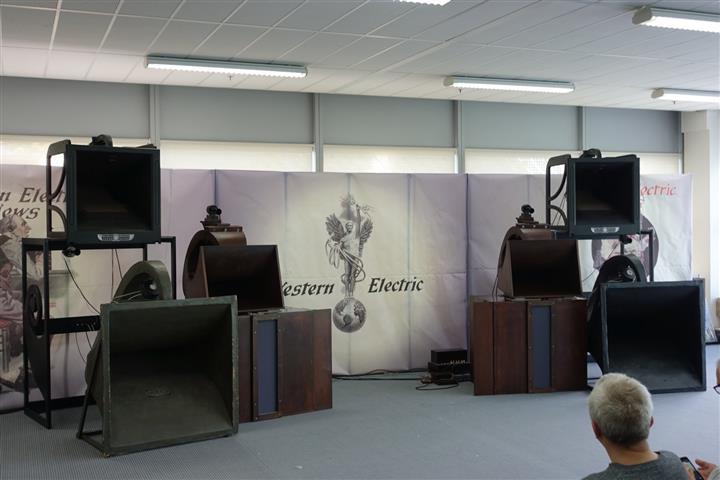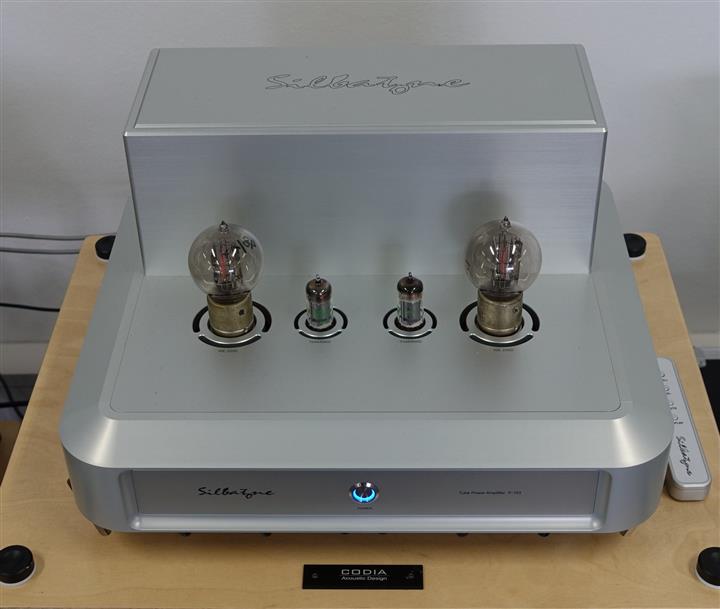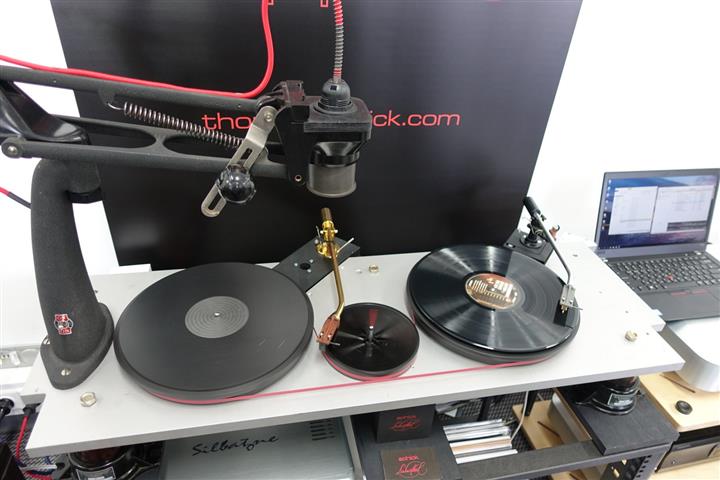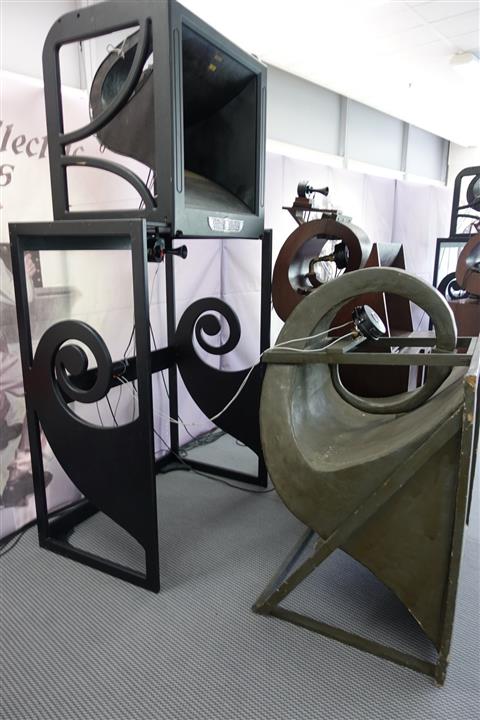 Hands down the most fun room at the show, this room was a mix of old and new. How old? Well how about antique Western Electric 205D tubes over 80 years old installed in a Silbatone P-103 205D Convertible NeoHyb amp. As well as playing the antique 205D triode natively, you can also substitute the vT-2, WE 216, Type 50 and even the WE 300B with adaptors. The P-103 uses Silbatone's finest "Five Star" silver primary, silver foil secondary output transformers built on oversized Hitachi Finemet cores. The circuitry is fully direct coupled. The rare Bendix 6900 tube is chosen for voltage amplification. Output is 8 watts, regardless of tube. This amp is designed to allow your precious NOS tubes to play under low stress to maximize their operating life. Even older, Silbatone has a 100 year old VT-2 tube sed in the Silbatone RP-100 205D VT-2 NeoHyb Power Amp. NeoHyb uses a parallel MOS-FET based current multiplier to increase the output of the vintage tubes to meet today's output requirements.
But the real headliners in this large room are the two massive vintage horn speaker systems restored and presented by G.I.P. Laboratory. There were two systems there – bottom and top of the line. These Western Electric Field Coil Theatre systems of the twenties and thirties were built for movie houses of up to 3000 people, the enormous horns performed magic on Led Zeppelin, Allman Brothers, James Bond Soundtrack and all manner of music to the delight of the large crowds. 90 years old and sounding great on just five watts of power.
ELAC Alchemy
The big news here is that Audio Alchemy has morphed into ELAC Alchemy. Alchemy is showing three units in the ELAC Alchemy Series – the DDP-2 DA Converter / Preamp / Digital Streamer (€2599), the DPA-2 Power Amp (€1699) and the PPA-2 Phono Preamp, shown here with their lids off.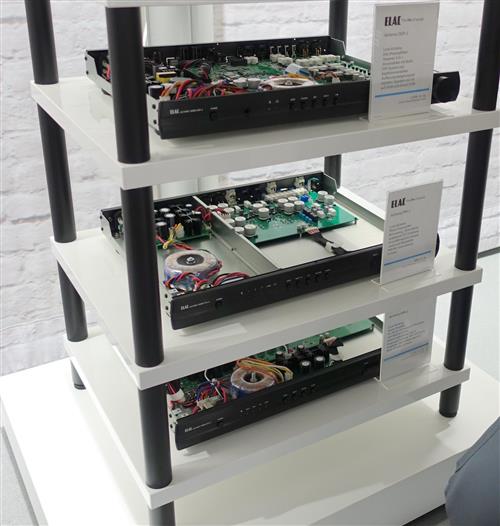 Alchemy's head honcho Peter Madnick gave me a tour of the innovative and fine sounding series while holding a DPA-2 Power Amp (€999).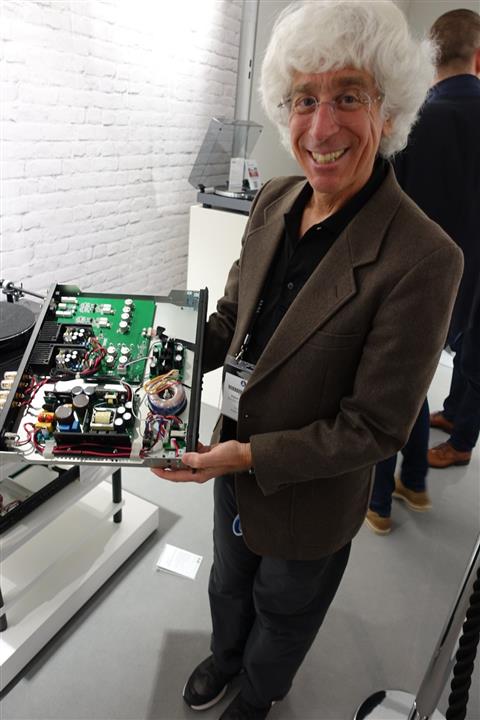 This small amp provides a healthy 350wpc or 650 watts mono and has switchable gain to match your preamp of choice. It has a fully discrete FET input stage and a DC servo controlled output stage, powered by a toroidal transformer and linear power supply for the input stage. It is fully balanced throughout and the output stage, powered by a PCM power supply is a Class D design. The PPA-2 Phono preamp uses a fully discrete balanced FET circuit from input to output. Gain is switchable from MM to MC while a continuously variable loading is available for MC cartridges from 5 to 999 ohms. The toroidal transformer and linear power supply are internally shielded for a very low radiated hum field. If you have an ELAC Miracord 70 or 90 turntable, this unit can be used as an upgraded power source. The DDP-2 DA Converter / Preamp / Digital Streamer has a 384/32 capable DAC operating in digitally balanced mode, configurable upsampling to 384kHz, custom selectable DSP filter profiles and supports 4xDSD and MQA. You will find full support for Discovery, Spotify Connect, Bluetooth, AirPlay and Roon.