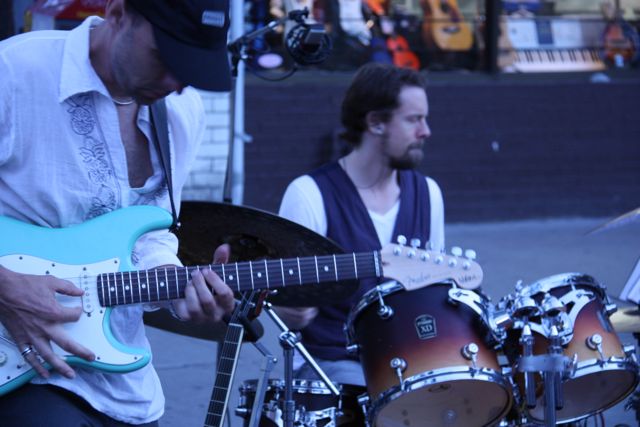 SK: How often do you play live in front of an audience? Tell me about your favorite performance venues and what makes them special to you.
I seem to average between 6-8 shows a year. The reason is because I need to play this music in a listening environment, so that people can hear the silence happening between the notes as well. I don't have a favourite venue per say. Even though I no longer live in Toronto, I really enjoy playing there, because I have fans and friends there, who have a 20-25 year history with my music. That makes a big difference. We released the latest album at Hugh's Room Live, last November 1st, and it was one of the best nights of my life. Just recently, we released the album at the Black Sheep in Wakefield, Québec, just down the road from where I now live, and that was also amazing. Every show is different, because I feel different – life is always evolving, hopefully.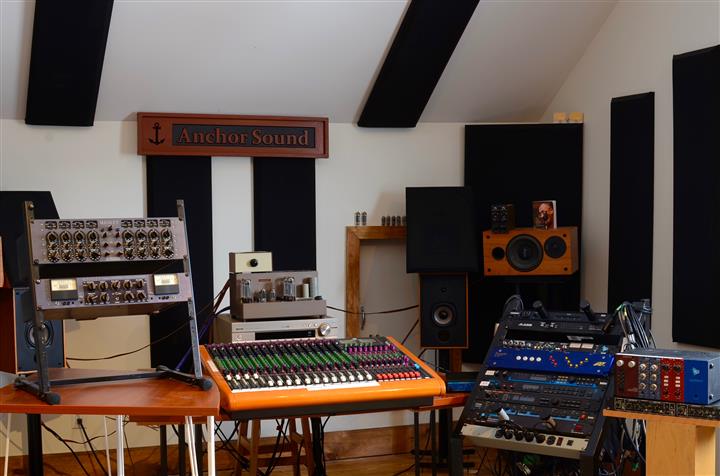 SK: I know that you've got a recording studio called Anchor Sound in your home. Can you tell me a little about that? What recording / mastering equipment do you use and why? Can you provide an example of another artist that utilized your recording studio?
Today, the recording software I use is Pro Tools, because it is the industry standard. The audio interface has been modified by Black Lion Audio, in Chicago. They spruce up the converters and the headroom. Their work is excellent. Good microphones and pre-amps are crucial to good sound with depth and air, and I have some ribbons, condensers and dynamics. And some nice pres, from Shadow Hills, Avedis, LaChapelle (tube) and Black Lion Audio. My mastering chain is mostly all-tube analog; Manley Massive Passive Eq and Manley Vari-Mu Limiter/ Compressor. I also use the API 2500 comp, then the signal gets converted to digital through a Mytek A/D converter. I use the playback system I described below, because it's much higher resolution, which is what you want in mastering and I know it so well, from all the vinyl listening I do.
My most recent client was singer-songwriter-playwright, Ian Tamblyn. We did two albums together; the first is called "Te Na Gadino", songs taken from the last three plays he wrote, and the other was his 41st solo album, entitled "Let it Go". I co-produced them, and performed all the engineering, mixing and mastering.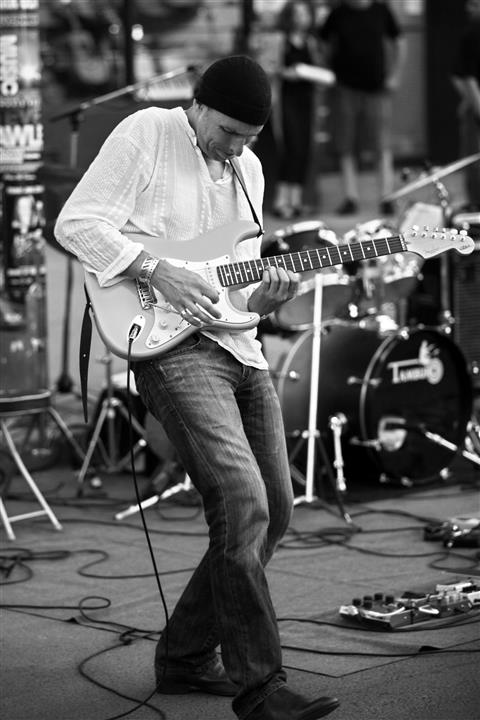 SK: How important is the recording and mastering process to you? How engaged are you in this process?
Extremely important and actively engaged.  I love recording and mixing especially. Mixing is like sculpting. It's extremely creative and has a huge impact on the 'emotional' feel of the album or track. I also really love mastering, even though it's more technical. This process can be creative too, in that you can shape the final sound to feel a certain way. I'm also very excited to say that the new album is currently in production for 200 limited-edition LPs.
SK: What kind of equipment do you use at home to listen to music? Do you have a preference for vinyl or digital?
I listen to vinyl pretty much exclusively. Current table is a Clearaudio with an Origin Live Encounter arm and Koetsu Rosewood cartridge, integrated amp by LFD, phono stage is a Sutherland and speakers are Harbeth SLH-5.
Conclusion
Ray Montford's "Share My Sky" album is available on CD, as a digital download and a limited run vinyl.  You can also listen to it on various streaming platforms such as Spotify.  For more info about Ray and his music, please visit www.raymontford.com
Ray Montford will be performing on April 25th at the Lula Lounge in Toronto.  You can pick up a ticket to his show at:
https://www.eventbrite.ca/e/april-25th-lula-lounge-toronto-special-concert-lp-release-tickets-56903008430