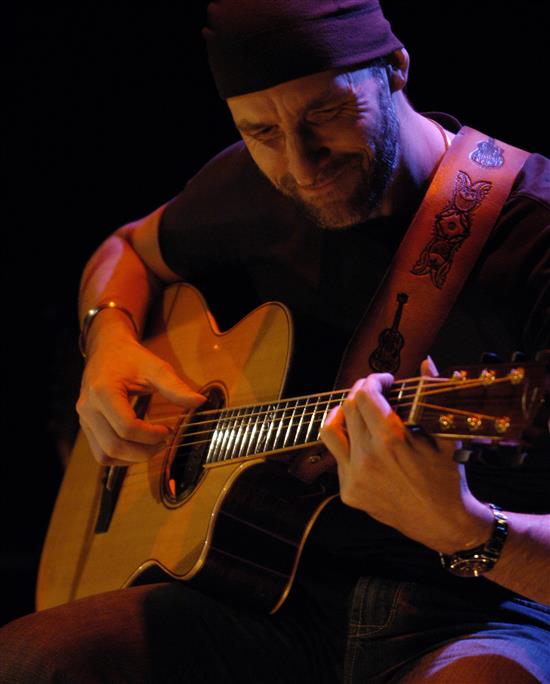 Introduction by Suave Kajko, Publisher of NOVO High-End
Ray Montford is a very talented Ottawa-born composer and guitarist, with nine albums under his belt.  He also finds himself in the role of a producer and engineer at his state-of-the-art studio called Anchor Sound, near Wakefield, Quebec, where he records his own music as well as other musicians.  I had the pleasure of hearing Ray perform at an intimate live show in downtown Toronto around 2012, while he was touring to promote his "Vintage Is Now" album.  Ray's skillful guitar playing and the atmosphere of the live venue left a memorable and long lasting impression on me.  Six years later, in 2018, Ray released his eight studio album called "Share My Sky".  This album explores the themes of loss, grief, trauma, compassion, forgiveness and love – through gentle, flowing guitar compositions that are a great pleasure to listen to – especially on a high quality audio system.  Toward the end of 2018, I decided to catch up with Ray and ask him a few questions about the new album.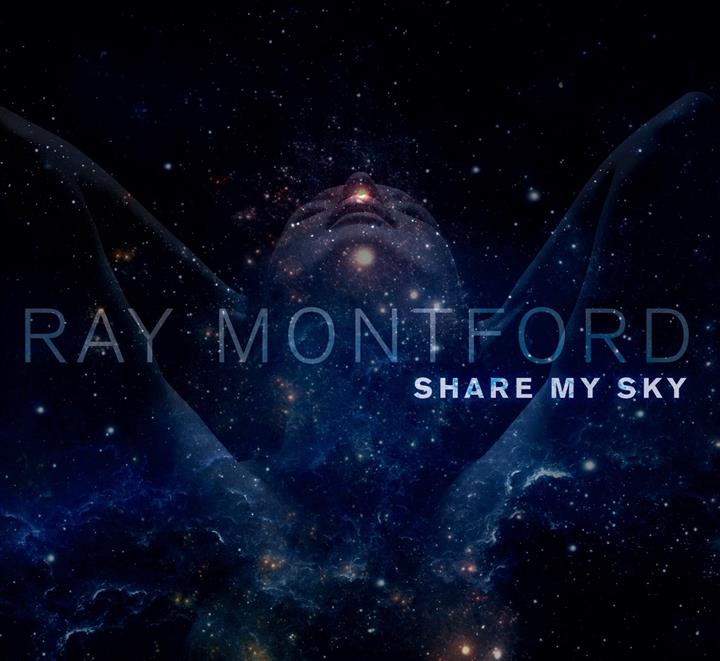 Suave Kajko (SK): What were the key reasons for your decision to purse music professionally? What have been your key musical influences when you were just starting out and what are they now?
Ray Montford (RM): I started getting serious with learning guitar, when I was 18 – woodshedding (by ear) with the great rock records of the time; Floyd, Zeppelin, Stevie Ray Vaughn, The Who, Rolling Stones, etc.  When I was 19, I enrolled in the 'Music Industry Arts' program at Fanshawe College, the best recording engineering/music production program in Canada. But here's the thing: all of the 60 students had to be musicians. I worked hard on my three songs to prepare for the audition and got in. There were 800 applicants that year. This was a beautiful creative environment to be immersed in, as everyone was writing and recording their original music, within the program. In the second year, a fellow student (Karen) wanted to record her own album and she asked me if I would play guitar on it. I thought she was addressing someone else. When I realized it was me, I was incredibly flattered and this was the turning point for me, because it gave me the confidence to pursue the instrument on a serious level. After that, I started dedicating more time and energy to the guitar, while keeping my love for recording and production. After graduating, I enrolled in the Music Program at Humber College (another big audition) and studied some theory, even though I was mostly self-taught and had learnt by ear. From there, I started writing my own compositions and opened my own recording studio, in 1995.  In the end, what drives me is a big burning inferno in my belly. Without that, I would probably be driving a bus or something.
Today, my influences are basically built into my vast record collection, which spawns singer- songwriters, the great jazz artists, rock/pop records of the 70's and 80's, soundtracks, some blues and some classical.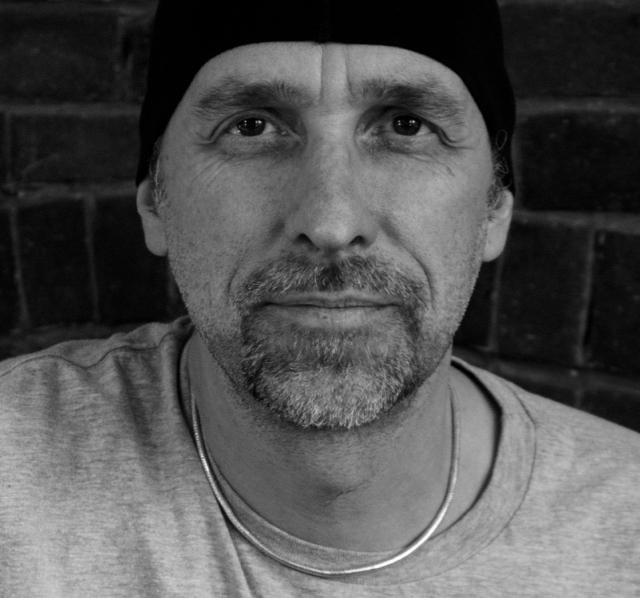 SK:  What inspires you to write music? Can you describe some of the key influences that inspired the songs on your latest album? I know that you're an avid motorcycle rider. Does your riding inspire any of your music?
Many things inspire me to write. Often, the process of writing is reflective to how I'm feeling inside and sometimes, about the beauty of the world around me. With my latest album, 'Share My Sky', it was conceived over three winters, in four different quiet places in the woods, in Ontario and Québec.  It is the most personal album I've ever made and the process was not only cathartic, but served as my salvation and solace as well.
Motorcycle journeying inspires my music, in the sense, that when I am traveling in this minimalistic way, I am exploring beauty in nature, strange and unexpected weather, good people and quite often, pushing my boundaries with self. All of these things somehow come out within the songwriting process.
SK: Can you describe your creative process?
It depends. Sometimes a riff will come to me on an acoustic guitar, in an open tuning usually, and if I like it enough, I'll expand upon it and make a tune out of it. This can happen over many months sometimes.
The same can happen with the electric guitar – just noodling with sounds and striking something that feels good. If I feel it has merit, I can record it into a pedal, as a memory idea keepsake and come back to it.  Once I start recording, the creative process continues from there, in a big way for me.  Because I'm committing myself to something that will be locked-in, the sense of urgency and inspiration tends to rise to an exciting level, which can sometimes create some really nice moments in the studio.
SK: What is your favorite track on the new album and why?
I would have to say the title track "Share My Sky", because it was the first thing I wrote after I returned from an ill-planned and impulsive trip to Bali. I came back to a log home in the woods (not mine), in the dead of winter and my soul was turned upside-down. I wanted to write something uplifting, meaningful and expansive – like I wanted my life to feel.