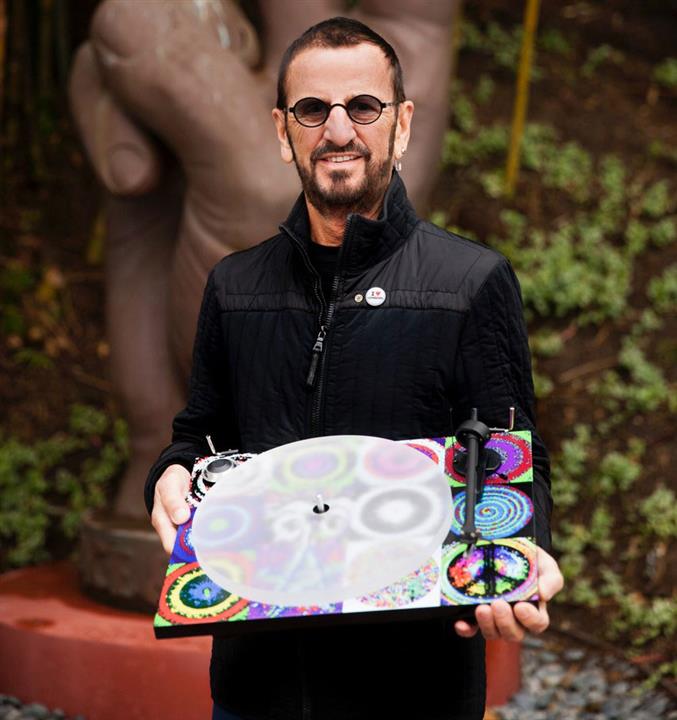 To celebrate the 30th anniversary of Ringo Starr & His All-Starr Band, Pro-Ject Audio and The Universal Music Group have collaborated to release a special edition turntable.  This incredible live rock supergroup has now been consistently touring for three decades and sees Ringo Starr collaborating with handpicked artists and friends to put on a show unlike anything else.
Much in the same way, this special turntable was also "handpicked" by Ringo: At its base lies an Essential III, upgraded with an acryl platter, right out of the box. It features high quality and audiophile components, such as an Ortofon OM10 cartridge,a precision diamond cut aluminium pulley, top notch MDF chassis and a built in motor control for optimal speed stability. The acryl platter is not just a sound enhancement that makes the turntable sound richer and more natural by eliminating unwanted resonances caused by the platter, it also allows you to view the underlying, stunning artwork.
The artwork itself is designed by Ringo Starr and was carefully created and developed by him over the course of many years.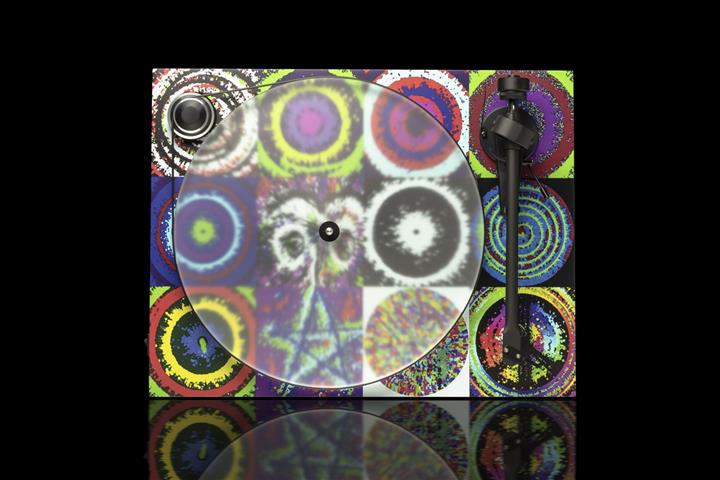 • The first leg begins with one US show in Southern California on March 21st before the band heads to Japan, starting in Fukuoka on March 27th and ending April 11th in Osaka.
• August 2019 marks the 30th Anniversary of Ringo and His All Starr Band and they will hit the road for a celebratory tour which will kick off in Canada on August 1st and ends up in Los Angeles in September 1th.
• This July 7, 2019 Ringo will return to Capitol Records Tower in Los Angeles for his annual Peace & Love Birthday Celebration.
• Another highlight in 2019: 'Another Day In The Life', Ringo's third book with Genesis Publications will be available in a wide release in April 2019. Reflecting his love of music, travel and nature, Another Day In The Life shows us the world as seen through Ringo's eyes.